Sail Windjammer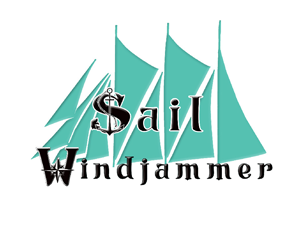 "Amazing Product and Service!"
"I have had a great experience with Preferred Patron™. From the beginning, the customer service has been beyond expectation. Brett answered all of my questions and concerns in a timely manner and helped us figure out how to use this program to best help us. We are a unique being a sailing company and I came across a feature that we basically needed custom to us that wasn't currently available. Within about a week, this feature was created for us and seriously made this software work that much better for our business. We are so impressed that Preferred Patron™ was able to to this for us and make it work specifically for our business. The set-up and training by Brett (and Anthony) was so helpful and again always quick and precise. Anyone thinking about whether or not to use this company...do not hesitate! GO WITH THEM! You will not be disappointed. Being a business owner, we value other companies that have a strong work ethic and timely communication. Thank you for all of your help and time getting us set up and we look forward to a great relationship for many years to come! From all of us at Sail Windjammer!."

- Tiffany Mitchell | Manager
Veky's International Cuisine (ISB Inc)


"Probably the most amazing loyalty program...
BY FAR BETTER THAN Royalty Rewards (yes, I said it!)"
"I am a member of restaurantowner.com and they recommended a different solution called Royalty Rewards - so fine, I went through their spiel, watched the video, and yes I was impressed. Then I did research on other options just so I know how to approach these sales calls. Came across PreferredPatron™ and scheduled a demo. Let me tell you when I saw the features of Preferred Patron™ compared to that of Royalty Rewards, I asked the rep from Royalty Rewards to stop calling me and trying to close a sale. I signed up with Preferred Patron™, they explained the software amazingly, I'm still learning all of the amazing features. You will not be disappointed - I have to tell you that you really need to get this program! I love data, I love data mining, I love targeting. The SINGLE HANDED MAIN REASON I BOUGHT THIS PROGRAM VS ROYALTY REWARDS IS BECAUSE IT LETS ME NURTURE THE GUEST RELATIONSHIP IN A PROFITABLE WAY AND KNOW THEIR SPENDING PATTERNS. Royalty Rewards just sent a post card out (AT A MUCH MUCH MUCH HIGHER COST) and let me tell you, I see it every month when we do ROI on our marketing; Our anniversary spending guests BY FAR spend more than our birthday guests! Royalty Rewards doesn't even TOUCH anniversaries! Save yourself headache, these guys know their stuff, they are available for help (even on weekends!), and they take their time with you. I also belong to a local chamber and considered recommending 10 other businesses to sign up for this but I DON'T WANT TO BECAUSE I FEEL THIS IS MY COMPETITIVE ADVANTAGE! Our servers love this, it's easy to use. Our managers love it because it does everything and eliminates dealing with a million promotional codes. These guys are there if you need help, they always return phone calls! Asap! Love love love it."

- Igor Stojcic | Brand Manager
The Yogurt Cafe - Frozen Yogurt Shop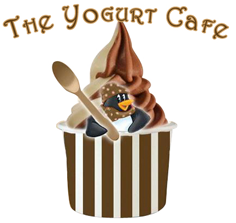 "The Preferred Patron™ program is perfect for us!"
"Being a self-serve operation with two check-out registers, I was initially concerned adding a spend-based loyalty program would slow down the checkout process as we enroll new customers. With Preferred Patron™ I quickly learned this was not an issue at all.

The support staff configured our program so that new members are simply handed a new card, which gets swiped for credit immediately. Members can earn points but can not redeem those points until they activate their card online. Member's simply go online and active their card from home! There's even a nice "reminder" sticker on the face of the card, with all necessary directions!

In my business, I need to credit customers based on spend and not simply based on visits, like found in many tablet-style systems. No offense, tablet systems have their place for some businesses and Preferred Patron™ does offer a system that runs on a tablet in "punch card" mode too. It's just not right for my business. After all, a family of 4 deserves 4x more credit than a indivual customer, typically speaking. This system works flawlessly and efficiently. To boot, I can even process Gift Cards using this system and can sell them individually or in blocks. No more hand writing paper certificates! No more tracking balances in a notebook! I can't say enough about this system and the support that comes with it. "

- Bryan Stone | Store Owner
Alvetro Orthodontics
"Our Patients Love Preferred Patron™!"

"Prior to implementing the Preferred Patron™ Rewards Software Program, we gave wooden nickles to our orthodontic patients which could be redeemed in our office for rewards. Patients often lost the nickles, and it was difficult to track whether patients had received and redeemed them. With the Preferred Patron™ Rewards Software Program, our patients have no worry of losing their earnings, and we love having the ability to track points earned and redeemed, as well as easily recognize patient birthdays and anniversaries Many similar Loyalty Software Programs targeted to orthodontists require patients to redeem points online, taking away the personal aspect of a patient stopping by our offices to pick out the reward they've been saving for. Customer Support at Preferred Marketing Solutions has been fantastic every step of the way. Training our staff to use the Loyalty Program Software was a breeze, and being able to customize the system for our purposes has been easy and invaluable.

Our experience with Preferred Patron™ has been fantastic. Their customer service and support is unmatched. We've never had a question or request that wasn't addressed promptly. It's made our Alvetro Orthodontic Rewards Program the talk of the town. We love this program!"

- Leighann Jones | Certified Orthodontic Assistant
A New You Skin and Body Clinic
"The Perfect Answer for a Medium-Sized Business!"

"Our company had been accounting for each individual person's loyalty points. By the end of the year it became hard to manage. The loyalty program through Preferred Patron was the perfect answer! Brett went above and beyond in helping us set up a loyalty program that is easy to manage and fun for our clients. Money very well spent!!"

- Judith Mckernan | Owner, BSN. RN
Dr. Matta Cosmetic and Laser Clinic
"Amazing Customer Service! Love them!"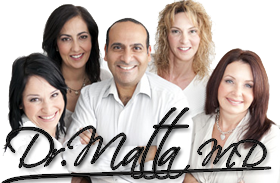 "We implemented our customer loyalty rewards program through Preferred Patron™ in 2013 and it has truly been a blessing since. Not only is the software very straightforward and easy to learn, but the customer service team and support staff are very prompt, genuine and helpful. They are incredibly informative and return every call we've made within the hour to solve any problems or questions we may have.

Our customers love the program. It is so simple and they enjoy the fact that they can log in to the online portal and check how many points they have along with the products and services they can redeem. I would highly recommend the program to anyone looking to implement a rewards program or loyalty card to their business."

- Elizabeth Elliot
Newport Beach Center for Plastic Surgery
"Very simple and easy to use!"

"Patients receive points for their treatments and use those points toward future services. We have been able to schedule patients from reminders "It has been a while since your last visit" or through birthday promotions offered. It is also a great way for us to say thank you for coming back to our practice. I greatly appreciate the immediate assistance each and every time I call. The customer service is quick and efficient!"

- Julie Sullivan | Patient Consultant & Medical Aesthetician
Sigmacon Esthetics
"Unbelievable customer service and professionalism!"
"Had an amazing experience with the Preferred Patron™ team, thank you so much for maintaining such an excellent experience. The team really helped us understand not only how to implement the loyalty program properly but also how to structure in a way our customers would understand and thus ensure a successful rewards program. They were able to leverage past experience of theirs for this. Very satisfied!"

Overall
"I would recommend the use of Preferred Patron™ Loyalty Program Software to any company looking to establish a successful rewards system. They are excellent to work with!"

- Daniel Eskin | CFO

Coventant Health Care
"Recommend for easy usage and quality."

"Our hospital went to a new healthcare computer program and SeniorCare could not be built into the new program, so we began a search for what would work well for our needs. After searching we found that Preferred Patron™ met our requirements and even went above and beyond to upgrade some needed functions to comply with our reports. The support team was quick and accurate with implementing the upgrades to keep us running"

Overall
"No dissappointments."



- Terry Harney | Coordinator
BACK TO TOP
MC Sports
"Functionality is ready out of the box!"

"This product is easy to use. Customer service during implementation was outstanding and sales and tech teams were and continue to be responsive as well!"

- Ed Rix | VP Advertising

MC Sports in an 80+ sports store chain located in seven states throughout the Midwest. They operate our Preferred Patron™ Loyalty Program Software in conjunction with thier WinDSS POS workstations, configured using a corporate pooled formation. MC Sports has reported very positive results, with Rewards members spending 5x more than non-members.
Murphy's Department Store.
"Feature-laden Loyalty Software"

"This feature-laden loyalty software program allows us to replace most of our print advertising with a consistent customer email campaign every 10 days. It coordinates our rewards program with our advertising promotions and gift card program. Customers are entered at point-of-sale and each receives a personalized email welcome message that night, followed by our ad campaign email every 10 days. Birthdays are recognized with an email during the customer's birthday month with an additional discount offer.

Cost of the entire loyalty software program is very low considering its many facets. Help is always abundant, friendly and immediate when needed.

Frequent Program updates offer ease of use and opportunity for additional promotions to keep our rewards software program fresh for our loyal customers. Our customers welcome each email and we have only received positive feedback. Our customers truly seem to appreciate the direct and immediate rewards.

We have done newspaper advertisments, radio advertisements, television advertisements and email promotions with various programs. The Preferred Patron™ Loyalty Program Software is by far the best and most cost-effective advertising and customer-relations tool we have found.

Overall... A BIG Thumbs Up!" Updated...(7 years later)
"Preferred Patron has become vital to Murphy's Department Store! The ability to combine a loyalty program, direct emailing and a Gift Card program into one flexible integrated software at reasonable cost allows us a competitive edge in our industry. Tech Support is always customer-focused, knowledgeable and readily available. I highly recommend this program for all industries and companies both big and small."

- Becky Moore | Operations Manager
The Aquarium Shop
"Check them out! You owe it to yourself"

"After much research we purchased Preferred Patron™. We wanted an 'in house loyalty program' that was easy to set up and use. We wanted to be able to tailor it to our needs quickly, and often. We wanted it to be exciting for our customers, and we did not want to spend a fortune. The Preferred Patron™ Loyalty Program Software easily met all of these needs.

This is our first rewards program, and we were unsure of how proceed in a way that would get the customers excited about using their rewards card. Preferred Patron™ advised us every step of the way.

The most exciting feature of this loyalty software program is the e-mail capabilities. It allows us to pinpoint marketing to specific groups of customers, regularly and easily, thus avoiding email burnout."

Overall
"If you are in the market for a rewards software program, you really do owe it to yourself to check out the Preferred Patron™ Loyalty Program Software. The variety of features, ease of use, customer support, flexibility and price are all excellent."

- David Assemany | Store Owner
Wet Pets by Steve
"Customer Service is Phenomenal!"

"I had a Hard drive crash - called support and they had me re-installed and up and running on the newer version of the Preferred Patron™ Rewards Software Program in a matter of minutes. No talking to foreign countries, no eternal hold, no hassle. I had a small technical issue a few days later, I called and they fixed it in about 5 minutes."

Overall
"This is a GREAT loyalty software program!"

- Paula Hand | CFO
Patuxant Nursery
"It works for us!"

"Incentive to get customers to share email and postal address. Drives return shopping. Helps lure customers who have been absent back. Easy to use. Very customizable. Customer support was outstanding in helping us to get this to work for us. If you have a POS that does not have a rewards module, or need one that has more features this systems works. At the very least give it a try"

- David Jordan | IT Manager
Elliots Natural Foods
"Easy to use for the cashiers"

"Easy to use for the cashiers. Great customer service from tech support. Easy to understand for administrators. This is a great third party rewards software program. The user interface is very easy to use by my cashiers while they are interacting directly with customers. It's also easy to update the customer tracking database. I only wish my POS provider would integrate into their software. Thanks for a great product."

- Charles Starzynski | CFO
Spencer Gifts, LLC.
"A Great Benefit to Our Company"

"We have been using the Preferred Patron™ Rewards Software Program at Spencers and it has been a great benefit to our company and to the employees. The loyalty software program is very professional and easy to use."

- Joyce Payne | Manager of Corporate Administration
Tyler Tobacco
"More than Satisfactory"

"Your Preferred Patron™ Loyalty Program Software has proved more than satisfactory to my business. Your customer service has been exceptional.  Any time I had a question it was answered in a very timely manner if not immediately. I hope to be a customer and a supporter for years to come."

- Pete M Mendolia | Owner
Cox Floors To Go & Design
"Allows Me to Complete!"

"This allows my business to compete with the Walmarts of the world. It has relationship marketing features I couldn't find in any other loyalty or rewards software. Preferred Patron™ is easy to use and very affordable."

- Jeff Cox | Owner
BACK TO TOP
Jack O'Diamonds Honda and Lincoln
"Great Company to Work With!"

"We have been using them for over a year now and they have been a pleasure. Initial set up was a breeze with all the support they give. They have always been there to answer any questions and help solve any problems that may occur. Once our customers understood how our points program works, we have seen a great return in business. Preferred has been key in helping us retain customers. We are a car dealership and have always struggled with getting the return business for the service department after the sale. Having the rewards program helped show our customers the value in returning to our service department. I have to give Preferred a big thank you for all the help and ideas they have provided us with. If you are looking for a rewards program for your business then I highly recommend you give Brett a call at Preferred Patron."

- Jonatha Wright | Service Manager
LandRover Cherry Hill Automotive
"Very Easy to Use"

"The system is a very inexpensive way to keep in touch with our best customers and build long term loyal relationships with them. We are saving $10,000 annual just by sending invitations to our customers using the Preferred Patron™ Email Marketing System instead of our former, conventional channels. Our customers really enjoy having a reward program with us. It keeps them coming back to our facility to service their vehicles."

- Pierre Duris | Center Manager
Red Rock Harley Davidson
"Everything from E-Mails to Mass Promotions!"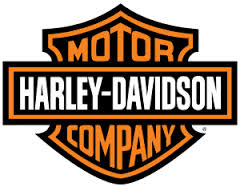 "We are a Harley-Davidson dealership and wanted to keep our customers shopping with us! Preferred Patron™ has done exactly that. We have regular customers coming back to shop weekly trying to get to the next point level. We are also creating new customers by offering this service. It was extremely easy to create our program with the help of the Patron staff and easy for our staff to learn. The program can let you do everything from emails to a certain segment of customers to mass promotions. If you do have a problem or questions the support staff are super clear on how to solve it!"

- Amanda Vickerson
C. Speck Motors, Inc.
"Ecstatic About the Success!"

"I just want to thank you for all your help, you truly are service professionals. I want you to know that the Preferred Patron™ Loyalty Program Software has increased our customer retention way above competitors and just continues to grow. I was talking with the owner of our automotive store yesterday, and she is ecstatic about the success of this loyalty software program. In the last two years after paying for the Loyalty Program Software, rewards cards and all reward redemptions, we have generated over $58k in reserve.

- Jim Atkins | Service Director
Rock Honda Automotive
"Support and Training are the Best!"

Pros
"Very easy to use, learn and understand. Very user friendly."

Cons
"Still looking for a few."

Overall
"They understand the loyalty software program very very well and make you feel comfortable learning to use the system.. From day one to present in they are always there to help."

- Jim Boyd | Service Director
Deep Blue Petroleum
"Great Product that Makes a difference!"

"We are so glad we found Preferred Patron™. It has allowed us to bring something unique to our market and has already helped us increase sales. Not only is the software straight forward and easy to use, the support staff has been wonderful! Friendly, enthusiastic, responsible, knowledgable and patient (I needed the patient part!). The Rewards Cards themselves look fantastic - very high quality."
Overall
"We would highly recommend Preferred Patron™ to companies looking for an uncomplicated and impressive way to distinguish themselves from their competitors. Customers love getting points and our personalized email so it really assists with relationship development. Its powerful back office tools make it a helpful way to track customers' spending patterns."

- Sandra Kemp | Marketing Manager
Center Valley Automotive
"BEST Loyalty Program Software available. Outstanding marketing capabilities! Extremely BENEFICIAL!"

"Customer Service is incredible. I have never experienced such great & reliable service. Our account manager was very knowledgable & helpful by working with us through the entire development of our loyalty program. The Rewards Software Program is extremely user friendly and easily customizable to fit our business. Training and support is extremely informational and allows an easy integration into our standard operating procedures. There are endless loyalty marketing possiblities with this loyalty software and our customer's response is overwhelmingly positive."

Overall
"Cannot articulate enough the ease of use and integration for us into our business, especially because we are not the typical industry that offers a Rewards Software Program. The design of the Preferred Patron™ Loyalty Program Software allows us to set the standard for customer rewards programs in the automotive repair industry. The benefits continue to grow as we use the loyalty program and develop it more and more"

- Ashley Blair | Marketing Manager
Stews Buffing & Polishing
"The Support Staff Are Awesome!"

"I want to just let you know your support staff are awesome. They did an amazing job explaining the rewards software program and setting me up. I know I was not the easiest client to deal with; I had to reschedule our call numerous times due to my schedule. They were just a great help. It is hard to find "good service" these days and I was amazed at how great they were with our business. Thanks so much and hopefully, I will be able to bring your company more business by referring my friends and associates to your Loyalty Program Software and service."

- Stephanie D. Savoury | Manager
The Pro Street Shop Inc.
"Better and Cheaper than Customer Link!"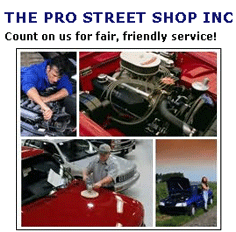 "My name is Jon Petrich. I own The Pro Street maintenance & repair shop and also do small body & paint repairs. I looked at an automotive industry recommended solution, Customer Link, and found it somewhat useful but expensive. The reason I'm writing is I have found something I feel is better and cheaper. I have been using it for almost 2 years now and absolutely love it. Its called Preferred Patron™ Loyalty Software. Its a rewards card software system that also does a super job of marketing. Its very inexpensive and easy to use. I don't know the guys who run it nor am I a salesman for them. At first glance it doesn't look like automotive stuff but the ideas still apply."

- Jon Petrich | The Pro Street Shop inc.
Ross Automotives
"Glad to do Business with them!"

"The support staff at Preferred Market Solutions was very thorough and helpful. They took the time to explain the gift card software and Loyalty Program Software and answered my questions. Glad to do business with them!"

- Wendy Sparks | Owner
BACK TO TOP
TWELVE Hotels & Residences
"It is working beautifully!"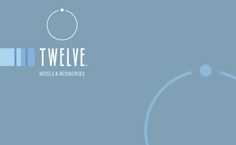 TWELVE is the premier all-suite boutique hotel in the heart of ATLANTIC STATION®, where you will find fantastic shopping, legendary dining and great entertainment options right outside the door. Its chic, contemporary décor, midtown Atlanta setting and unsurpassed amenities give guests a sophisticated urban experience.

- Sandra A. Howard | Assistant Manager of Guest Services
Tahitian Resort | OHM Hotels & Resorts
"I Love It!"



"Please pass my thanks to the artwork department. GREAT JOB!"

- Vatsal Patel | Owner
BACK TO TOP
Breezes Cafe & Grill
"You are simply the best!"


"Royalty Rewards ain't got nothing on you!!!"

- Donna McPherson | Owner


Breezes Cafe & Grill was previously using a competitor solution called Royalty Rewards but felt it was too expensive. They contacted us after an employee from Metuchen Dental (another client of ours) visited their cafe, noticed they were using Royalty Rewards and recommended the Preferred Patron™ system as a better alternative! Thank you Metuchen Dental!
Mongilian Grill
"I would like to Thank Everyone!"

"It has been a pleasure to deal with everybody from sales and tech support. The training I received was probably the best I have every received. All my questions and problems were answered very quickly if not right away. It is also very satisfying that tech support actually will listen to any suggestions you may have. All my customers are very excited about the new rewards software program and I feel it will keep them coming back."

- Lou Mavrantzas | Restaurant Owner


Mongilian Grill had been using our Preferred Patron™ Rewards Program successfully since early 2008. Since that time, they have expanded with a second restaurant, Stir Crazy Grill, and continue to use our programs and services throughout. We're please to have Lou with us! - The Preferred Patron™ Team
The Epicurean Group (formerly Matt Prentice Restaurant Group)
" Our Restaurant Managers are Thrilled!"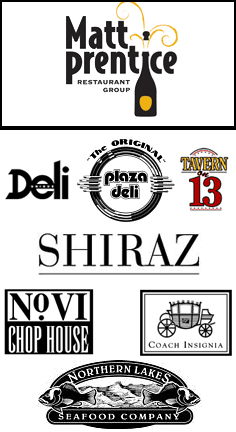 "The staff at Preferred Market Solutions has gone over and above to accommodate my company. We needed to go live with a new rewards software program for our 10 locations in two weeks. I was in a panic as by the time we received our loyalty data from our prior loyalty provider, we were left with only two days to go live. Preferred Market Solutions made it happen! We were up and running without interruption in our system, as promised.

In searching for a rewards software program, I called and talked to over nine different loyalty marketing companies and no one could compare with the Preferred Patron™ product, plus meet my two week requirements.

Our restaurants value the fact that everything is updated instantaneously. The reports not only help the restaurants, they also allow the corporate office to insure accuracy and performance. What a difference this has made! This loyalty software program is exceptionally user friendly.

I would recommend the Preferred Patron™ Rewards Software Program to anyone that is looking for a Frequent Diner Loyalty Software Program or Gift Card Software Program. We are so excited with all the options this loyalty software provides. Our restaurant managers are thrilled with the new system; they like the touch screen design and the ease of the system. Making the managers happy has just made my life a lot easier!"

- Ginger Monticciolo | Corporate Office Manager/Director of H.R
Golden Spoon Frozen Yogurt
"I'm Happy I have Invested!"

"I'm happy that I invested in the Preferred Patron™ Loyalty Program Software as it's already paid dividends towards knowing and understanding my best customers. It has increased the value of our product offering."

- Rich Ferraro | Store Owner
Restaurant Papa Luigi
"I'm Impressed"

"I'm impressed, not only with the loyalty marketing application, but with your support and forthcoming dedication. I look forward to working with you. Your efforts deserve to be rewarded! :-)

- Marco | Owner
Atlantic City Sub Shops
"Two Thumbs Up!"

"We have been enjoying the benefits of Preferred Patron™ since 1997. Preferred Patron gave us the marketing tools necessary to stay competitive in today's market place and compete with the larger chains. Our favorite feature is customer complaint tracking. Sticky notes taped to the counter are now a thing of the past. Most importantly, we achieved all this at a price we could afford. We couldn't justify paying the high transaction fees and service fees the traditional credit card style suppliers were asking. "

- Scott Perlman | V.P.
Ritas Water Ice
"An All Encompassing Loyalty Software Tool!"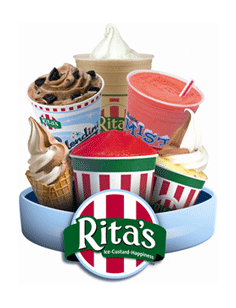 "Preferred Patron™ is an all encompassing loyalty software tool for my business that has allowed me to save time! I love the automatic features like the New Member Reward or the Birthday Reward and Raffle Promotion, only to name a few. It has replaced other marketing services that I was using and is allowing me to save money. I would definitely recommend the Preferred Patron™ Loyalty Program Software to everyone looking for a rewards program for there business.

Before using Preferred Patron™ the Ritas Italian Ice Franchise had been using a manual punch card reward system. That reward software program had many flaws. Fraud and the lack of a tracking mechanism made it impossible to compute or estimate ROI. These issues don't exist since we switched over to the new rewards system with Preferred Patron™ and our customers are very happy that they do not need to fumble through their wallet or pocketbooks looking for there cool card. Everything was made simple by the excellent help that I received from the Preferred Market Solutions support team."

- Douglas Ferdinand | Franchise Owner
Ritas Italian Ice Franchise - Atlanta
Green Tea China Bistro
"So Powerful!"

"Thank you for all your support and service. This Loyalty Program Software is so powerful. All our customers will never resist to come back to my restaurant. It makes customers feel they always have something left in my place, so they will keep coming back. I highly recommend all small businesses to try it and they will see a significant increase in their business. They should be prepared to manage the growth!"

- Dennis Chui | Store Owner
BACK TO TOP
University of Wyoming
"Great for our Athletics Events"

"We were looking for a loyalty software program to reward our students for attending our athletics events. We wanted to reward our students with a points program that would allow them to redeem their points as a gift card at a local sponsor that sells University of Wyoming merchandise.

Preferred Market Solutions was very helpful in setting up the rewards software program and making sure it it went off without a hitch. We had little knowledge on what we were doing prior to working with them and have had no problems with our Rewards Software Program. We are able to print off reports, change point values depending on the event and prevent students from swiping their reward card more than once at each event. Each of our student workers have been able to work with the Loyalty Program Software and it is essentially fool-proof as nothing can be done that can't be fixed. It is a great rewards program and has been perfect for our needs!"

Overall
"We have seen a great increase in our student attendance and accredit that to our rewards program. This wouldn't have been possible without Preferred Patron™. It has been a great product and very easy to use. I would highly recommend it to anyone!"

- Abigail Gerhard | Senior Marketing Coordinator
Morehouse College
"We are Completely Satisfied!"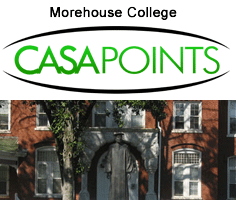 "Morehouse College has decided to take our campus programming to another level. For years we have, like many other institutions of higher learning, strived to encourage all students to become involved in campus life. These endeavors assist our students in becoming well-rounded. Recently we discovered the Preferred Patron™ Rewards Program. We have taken the idea of loyalty points on a business level and manipulated them into participation points on a collegiate level. These efforts provide incentives for our students to get involved in campus activities. Preferred Patron™ has helped us redefine our campus life and programming capabilities. We were amazed by the features that the loyalty rewards software had to offer. The software requires us to do minimal work while receiving maximum benefits. Further, our support consultant assisted us whenever we needed. All-in-all we are completely satisfied with the Loyalty Program and customer service we have received thus far! Support walked us through all the details."

- Warren W. Chancellor | Office of Student Services
Alabama State University
"A Robust Loyalty Solution"

"We installed the Preferred Patron™ Rewards Software here at the Alabama State University Book Store. The support staff at Preferred Market Solutions was responsive to our needs, making startup a simple process. We really appreciate having a robust loyalty solution that does not require us to rent any special equipment or pay usage fees. Our pre-paid rewards card has afforded our students and parents a convenient method for managing book expenses. We are very pleased to do business with them."

- Anthony Satterwhite | University Book Store Manager
BACK TO TOP
Harisburg International Airport
"Tracking the miles!"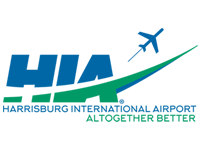 "Our airport has been using Preferred Patron™ for two years. The customer service has been outstanding in helping us "fit" the program to our uses. It has helped us learn more about our frequent flyers and helped us manage invaluable data plus our members get some great prizes as well."

- Jaime Rowe | Marketing Assistant

Harisburg International Airport has been using the Preferred Patron™ Rewards Program successfully Since February 2012 at the time of this testimonial. We look forward to a long-term and successful relationship with them!
BACK TO TOP
Lucky 7 Casino
"Great Product!"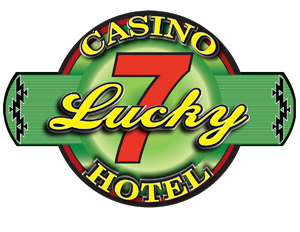 "We researched quite a few different loyalty program solutions, we searched the casino gaming expos, and found a few that would work for us. However once we found Preferred Patron™, it was a perfect fit for us, and for the price you can't beat it. Honestly, putting price aside, even the customer support is a selling point by itself. Setup was a breeze, understanding how the program works took very little time & effort, training staff was minimal... we are definitely happy with our choice. Thank you."

- Scott Hoenke | IT Director
Kiwanis Bingo
"Great Product!"

"Our bingo club has really benefited from the implementation of this loyalty program. The software is easy to use and their technical support has been outstanding. I would highly recommend this software to anyone! "

- William Buikema | Volunteer
Wagin Cajun Casino
"We Are Very Pleased!"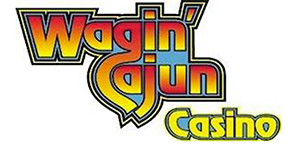 "We are very pleased with this loyalty program, especially compared to the one we had prior to our change. Its fast! The Preferred Patron™ staff are very helpful. We are very satisfied with our loyalty program."

- Shannan Touchet | Manager

Wagin Cajun Casino re-enforces engagement with their clientele by strategically positioning wall mounted loyalty kiosks for member use throughout their Casino.
BACK TO TOP
Mr. Magic Car Wash
"Works Great!"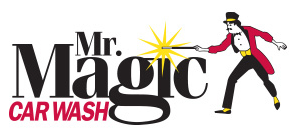 "I would recommend this product to others. The customer service is fantastic and the scale of the software is immense. Tons of features that you can pick and choose from."

- Alan Tiano | Owner
Davenport Beach Club
"Great software and great tech support."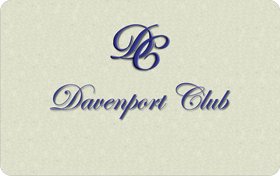 "Customers and myself are very happy with software as well as tech support!!"

- Lydia Peragine | Office Manager
Attitudes Full Service Salon
"A Great Loyalty Marketing Tool for Any Retail Business!"

"After implementing Preferred Patron™ Rewards Program in my hair salon, there has been a noticeable improvement in customer relationships and customer loyalty. Customers have welcomed the loyalty program and look forward to it. Additionally, I have achieved an increased awareness of who my best customers are and what they want and need."

- Jake Okoorian | Salon Owner
Standard Resource Central
"Friendly and Easy to Use "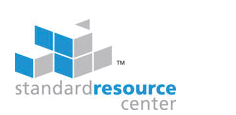 "After researching dozens of loyalty card programs, I was relieved to finally come across the Preferred Patron™ Rewards Software Program; a program designed to account for all of my needs. When I called for further information, I spoke to a real person who was able to answer all of my questions and took the time to understand what I wanted from the rewards program and how it could be best be used for my company. The interface is friendly and easy to use and downloading the program was a breeze. Everything you need is online."

- Nina Hazen | Standard Resource Central
ArtFag Mafia
"Great Membership Program"

"I am really excited about all the improvements you have made to an already great membership program. I really appreciate the hard work and I hope to be in business with you all for a very long time. Great job all around. Thank you so much."

- Norville | Club Owner
Ananias Inc. | Merge Community Support Program
"Merchants Give Back to the Community"

"Your introduction to Preferred Patron™ was very thorough. Thanks for your speedy reply to my questions."

- Walter Nelson | Owner and Program Administrator

Merge Rewards by Ananias is a community rewards program. Members use the Merge Rewards Card to shop at participating Merge Merchants and receive rebates and rewards. Rebates may be redeemed for cash or distributed to the member's charity of choice. Merge Merchants Give Back to the Community!
Threads of Time
"Invaluable to Our Loyalty Marketing and Overall Success!"

"Before we found Preferred Marketing's Preferred Patron™ system, we were spending $400-$600 PER MONTH with a loyalty program that was slow and cumbersome. Now, for a fraction of the price, we have information at our fingertips. We can implement rewards programs and loyalty promotions with a few simple keyboard strokes. Our customers always know how many points they have and what rewards they're eligible for. We don't have to depend on the postal system to mail birthday postcards or updates. Preferred Patron™ is a fantastic software program, invaluable to our loyalty marketing and overall success.

We wish we would have found these guys sooner! They have given us support, ideas, and excellent customer service. They designed it to fit our unique needs. The program is effortless, effective, and powerful. We can't say enough good things about what this company and its Loyalty Program Software have done for us. We'll never use anything else!"

- Melissa Gouty | Owner
Express Press
"It is a wonderful product!"

"Given today's technology, quality is no longer a distinguishing factor. Businesses like mine need something other than price gouging to stay ahead; We need an effective means of instilling customer loyalty. The Preferred Patron™ Loyalty Software has been an effective marketing tool and doing just that!"

- Richard Lamkin | President
Indy Film Cafe, LLC.
"Exceeded Our Expectations"

"The Peferred Patron™ Gift Card Software Program has exceeded our expectations. Implementation was effortless and training was a non-issue. We now have a great gift card program! I recommend this product to everyone."

- Joe Fedison | Managing Member
BACK TO TOP